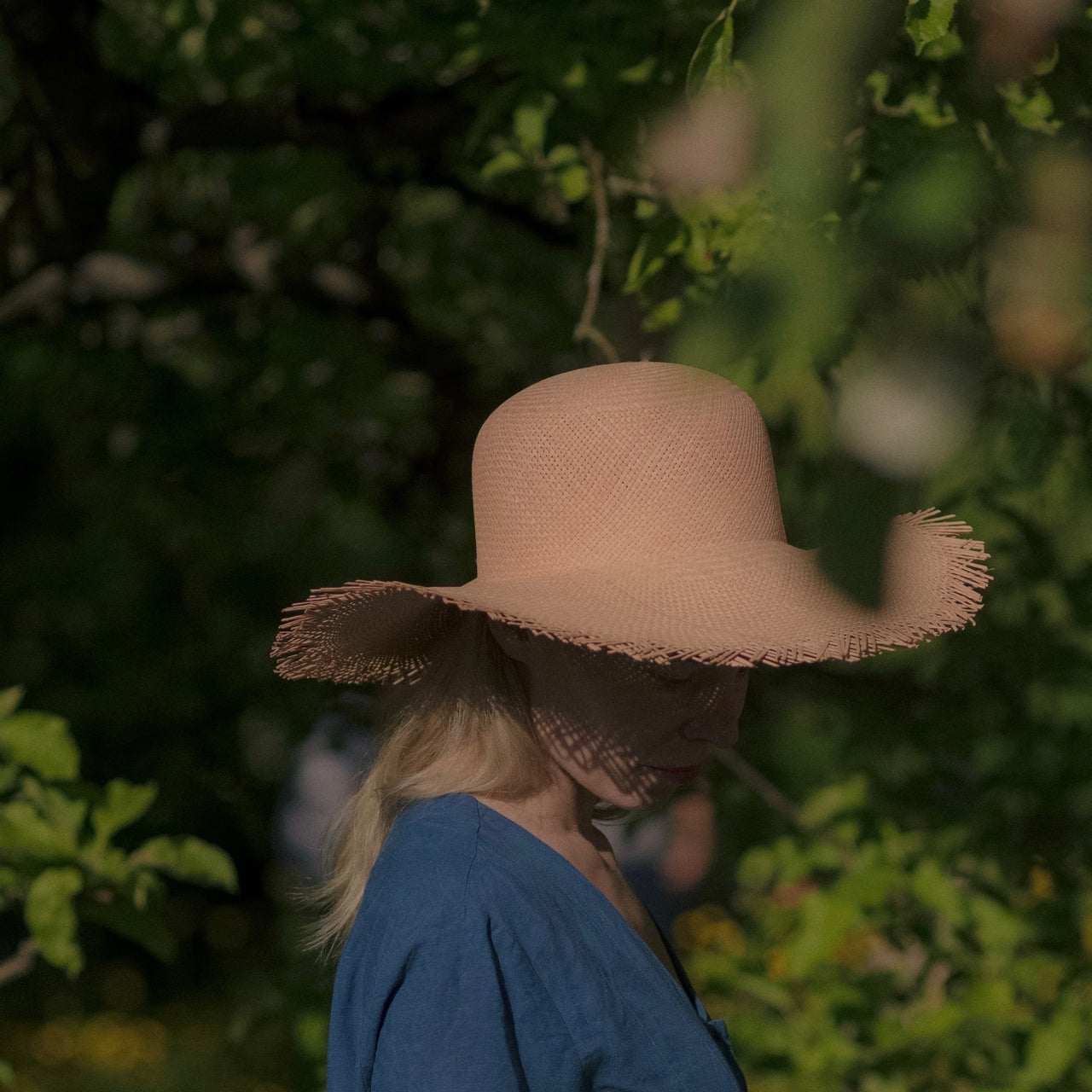 Minimal jipijapa palm sun hats feature a fine weave, medium brim, simple fringe, and are hand woven to by a collective of master artisan weavers in Southeastern Mexico. They pair beautifully with a range of outfits – as the design is timeless and the featured hue is a perfect neutral that is created with natural plant dye.
Dimensions
Approximately 13cm wide brim, 14cm high and fit a standard sized head size at 56cm – 58cm. For those who wish to make the hat a little smaller, simply add a band around the base of the hat that can be tightened when required. As these pieces are made by hand, the size varies and they are also stretch with use.
Care
Wipe with a damp cloth to clean. Do not use harsh cleaners or bleach. Avoid getting this piece wet for risk of damaging the material. If this does occur, set the piece in a cool, dry locale and reshape if necessary prior to. This can easily be done with a spray mister and heavy books for the brim, or a simple steamer to reshape the full piece.