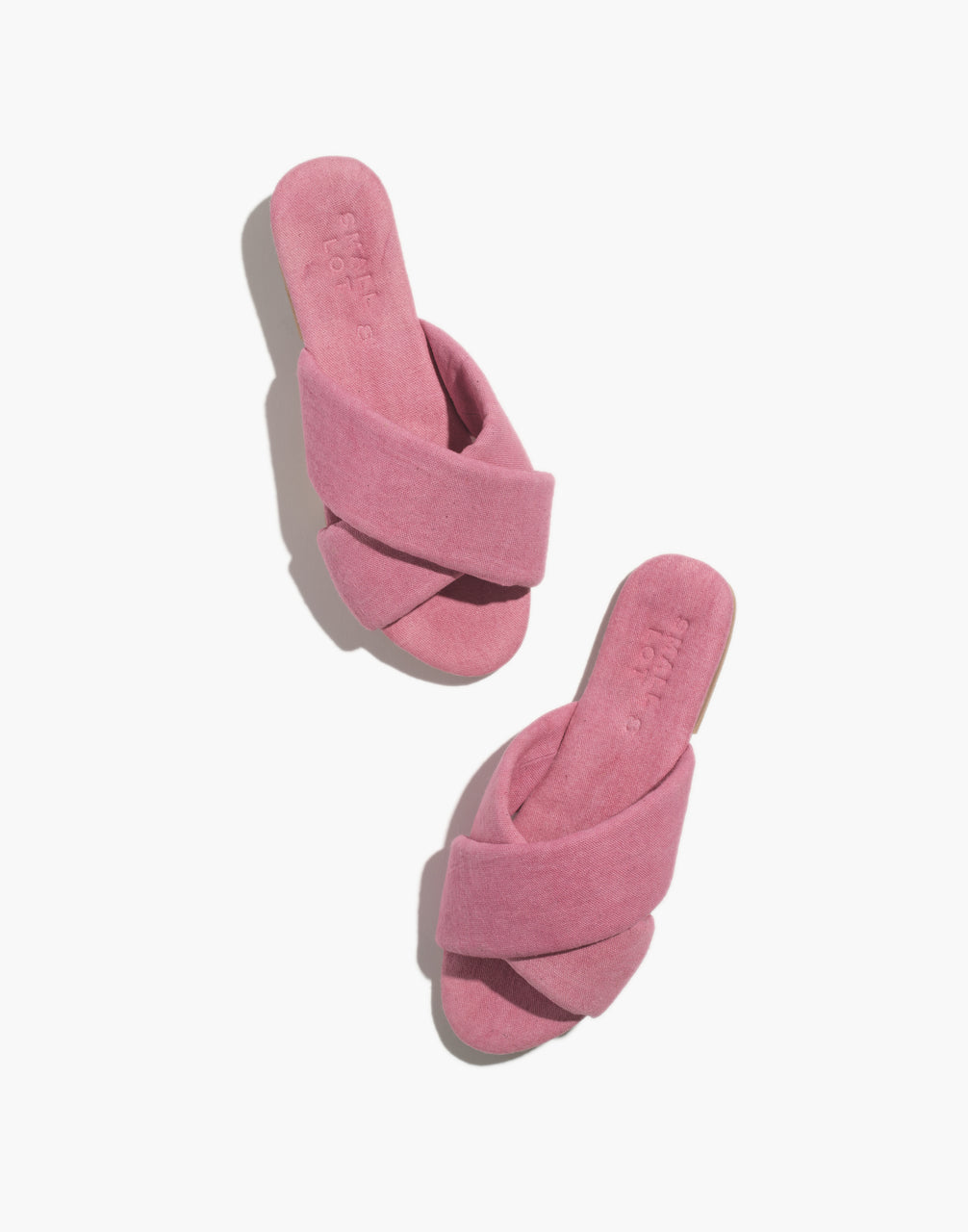 The Slide Sandals are made with up-cycled and organic cotton canvas that has been naturally dyed with cochineal to create this vibrant pink tone. The wide straps are soft with a cotton batting inside to create a comfortable, slipper like fit. The soles are natural rubber with a small hand stitched heel.

Handmade by Artisans in Guatemala
Natural dye, Cochineal (not vegan)

Up-cycled / Organic Cotton

The natural dye tone may be affected if it comes in contact with water or other liquids, for best care keep your sandals dry.