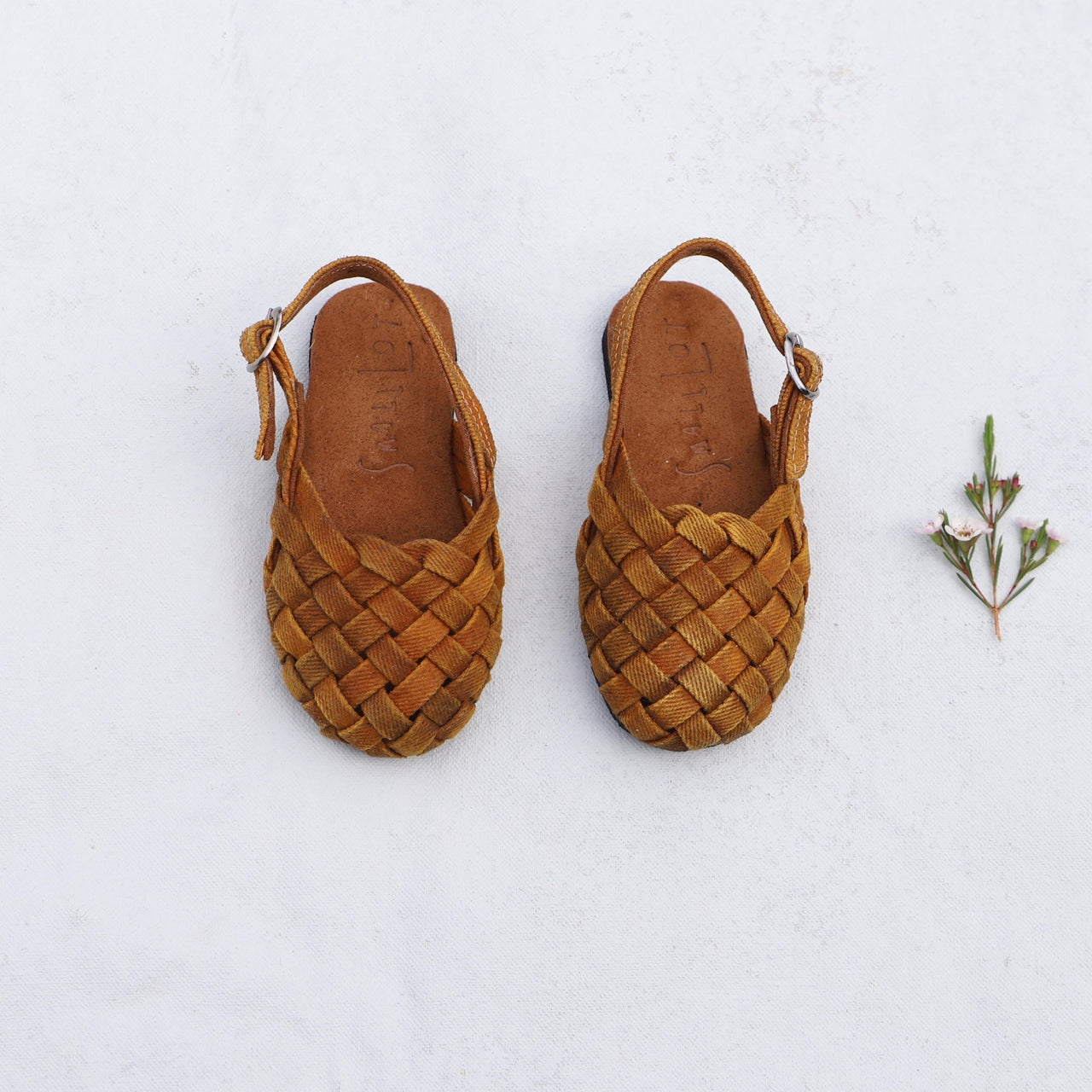 Our mule-style sandals are beautiful, sustainable and eco-friendly. They are crafted from canvas that has been naturally dyed with tumeric and then coated with latex from a rubber tree, to create a unique vegan leather, which is carefully woven to create a breathable shoe that is comfortable to move in and naturally water resistant. The soft lining is made of recycled cotton/polyester and the soles are generated from up-cycled rubber tires. Each pair is unique and may differ slightly as they are traditionally made.
Handcrafted by Artisan shoemakers in Guatemala
Plant-based dyes
Vegan friendly, sustainable materials
Adjustable buckle to fit comfortably
Caring for your sandals:
Hand wash with a mild soap and air dry, avoid direct sunlight.
Color may fade slightly with wear and bleed when wet, but as our traditional dyes are plant-based, they do not harm skin.
Fabric softens with wear to maximize comfort.